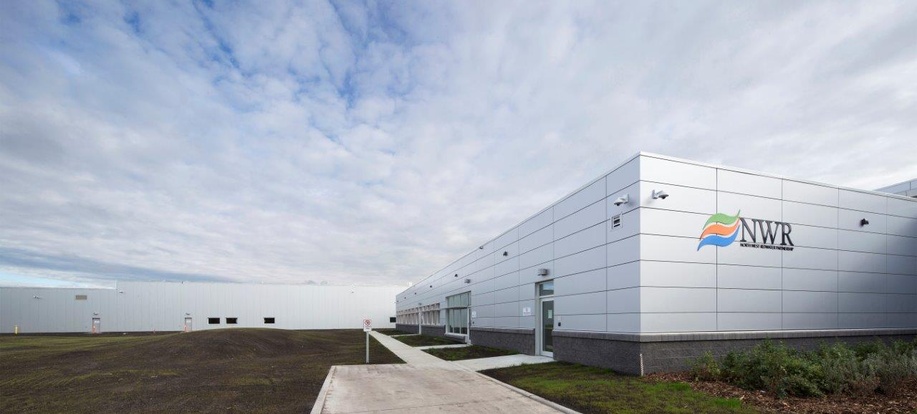 Northwest Redwater Partnership Control & Administration Building - NWR CAB
Certifications & Awards
LEED Canada for New Construction and Major Renovations (registered)
Project Team
Commissioning

: MMM Group Limited

Electrical

: MPP Engineering

Landscaping

: 818 Studio Ltd.

Green Building Consulting

: MMM Group Limited

Mechanical

: Mirkwood Engineering

Architecture

: Riddell Kurczaba
Green Building Audio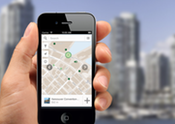 Targeting LEED Green Education Credit?
Our audio tours qualify.
Get one today!
style="font-size: 12px;">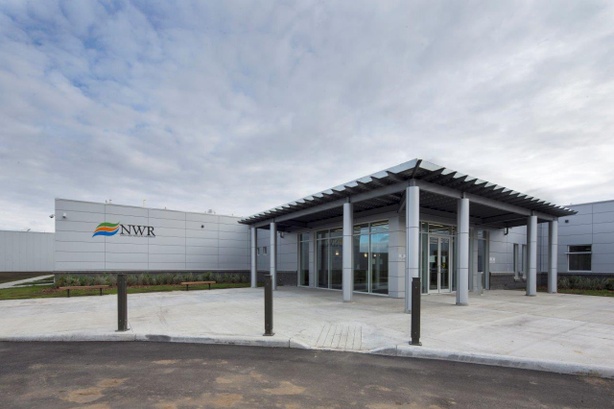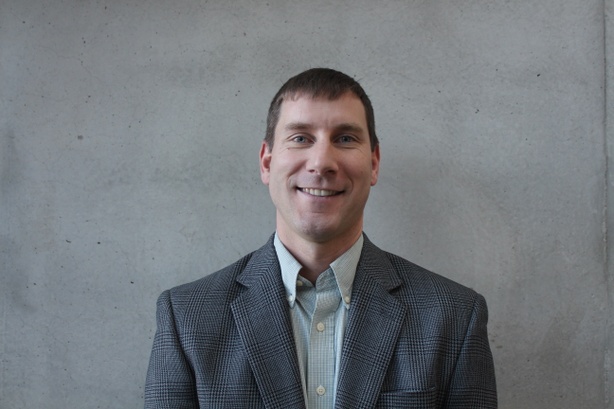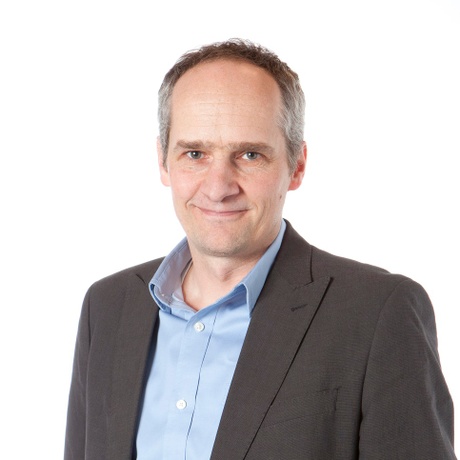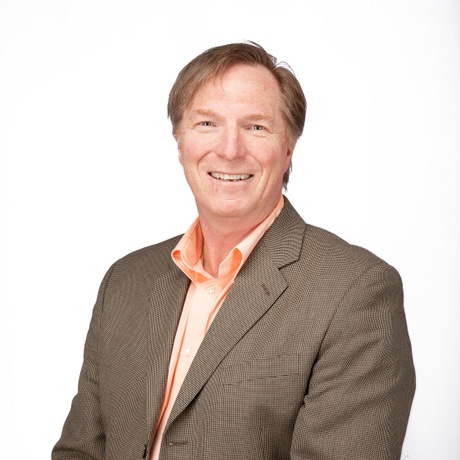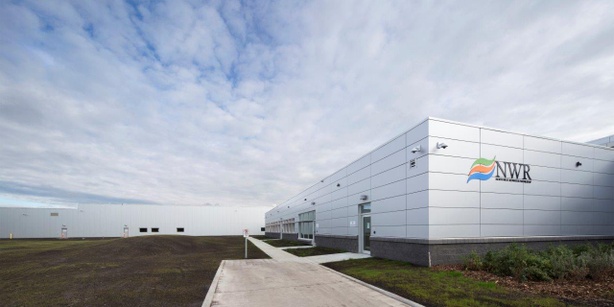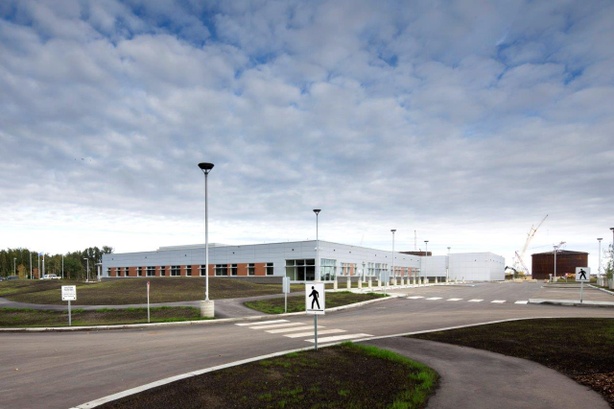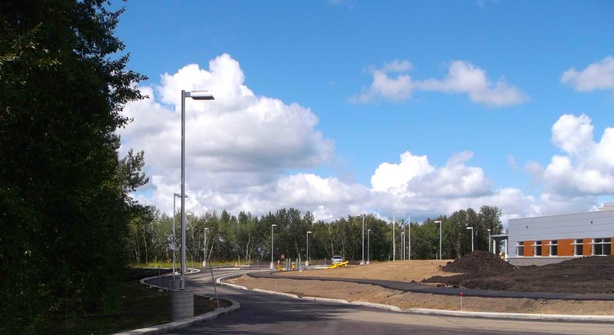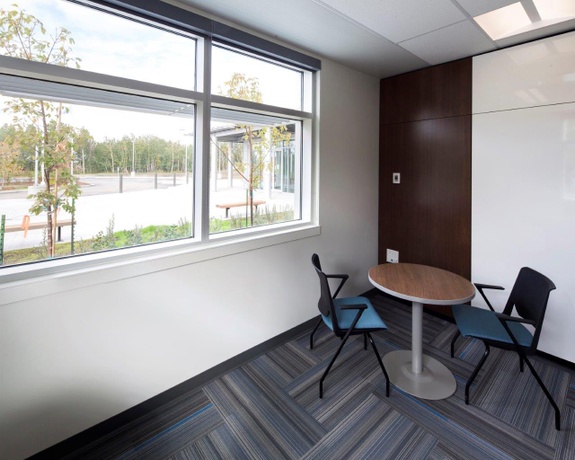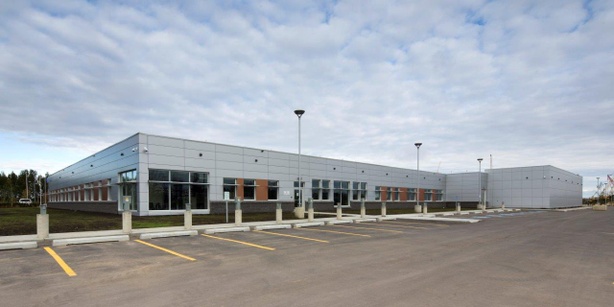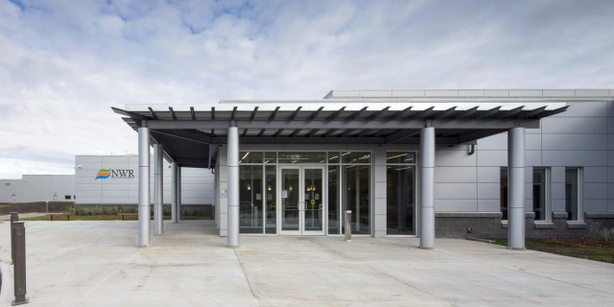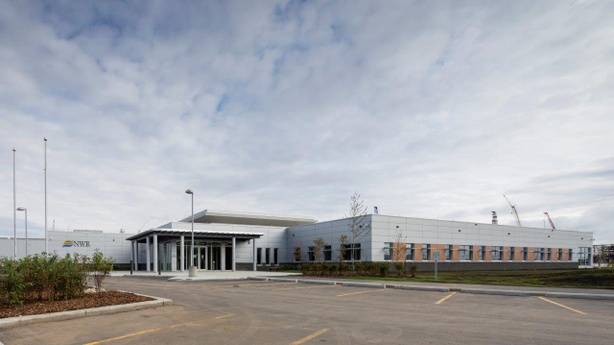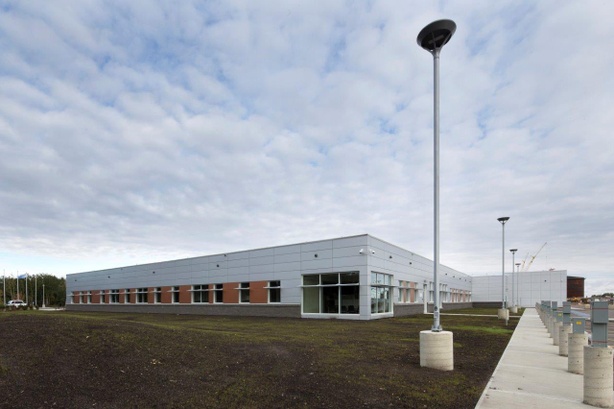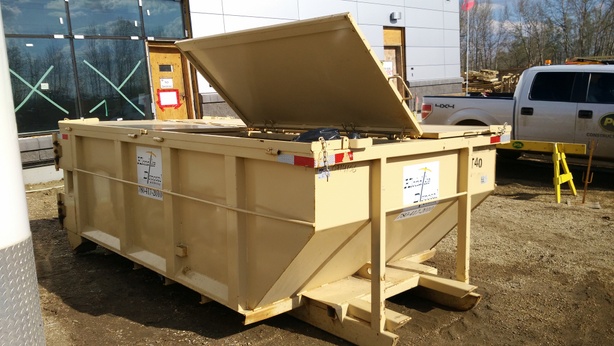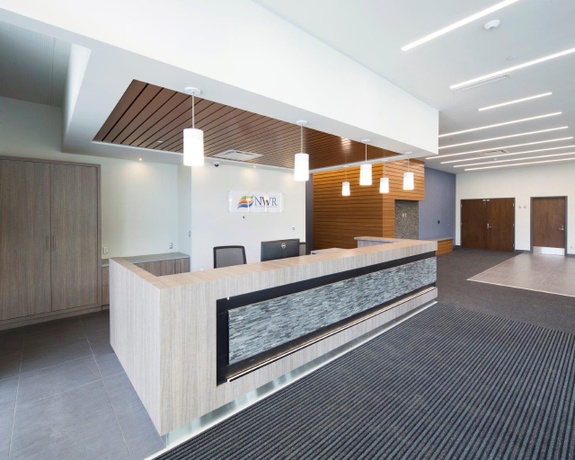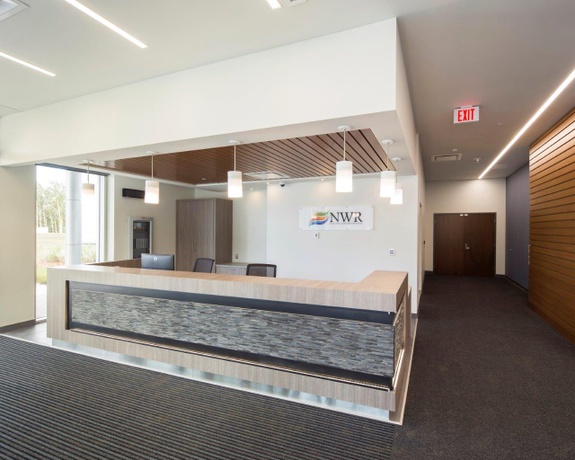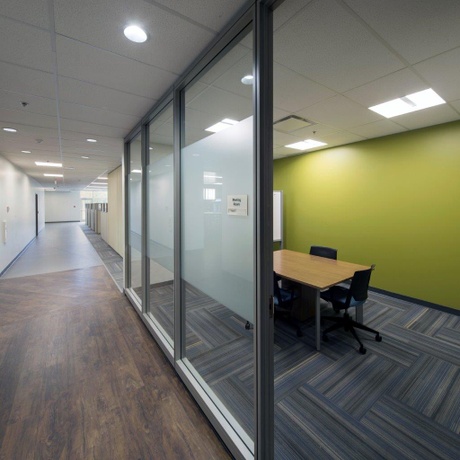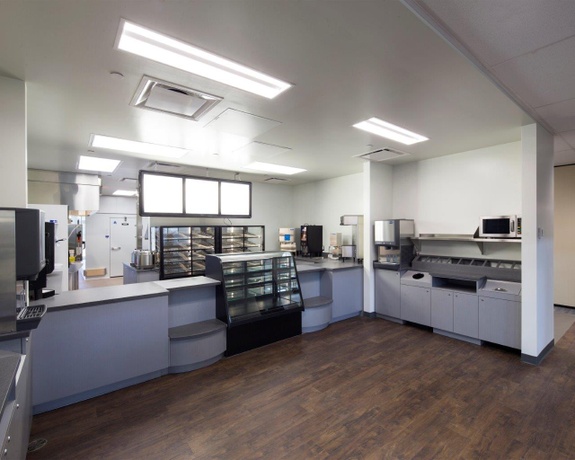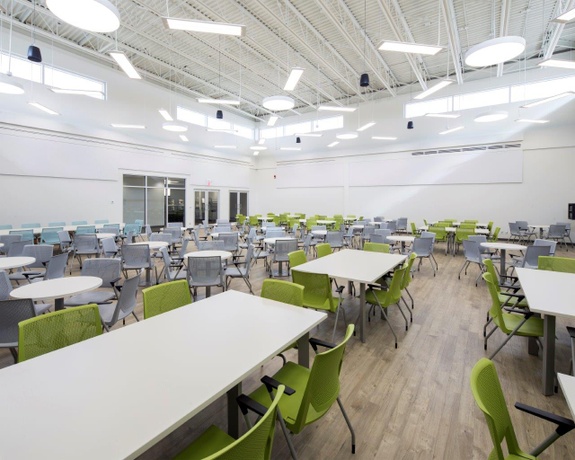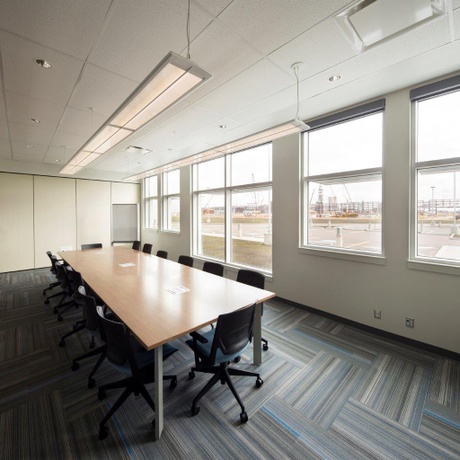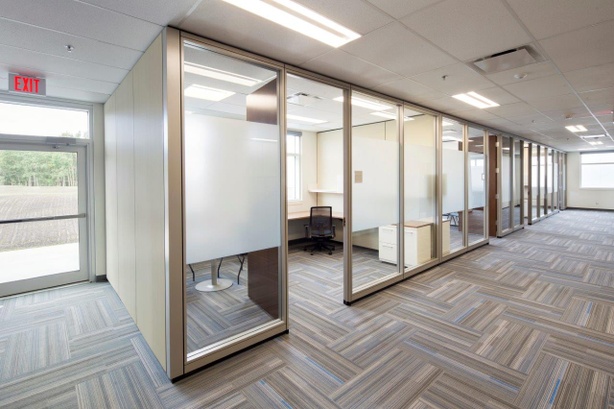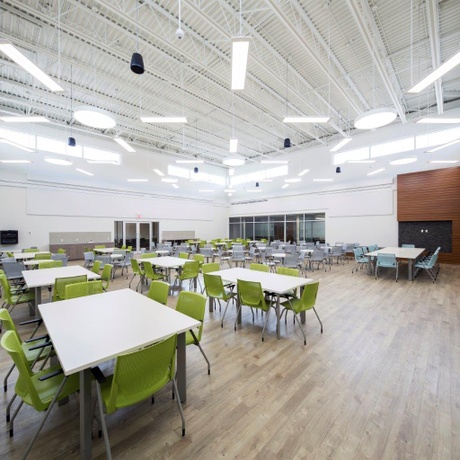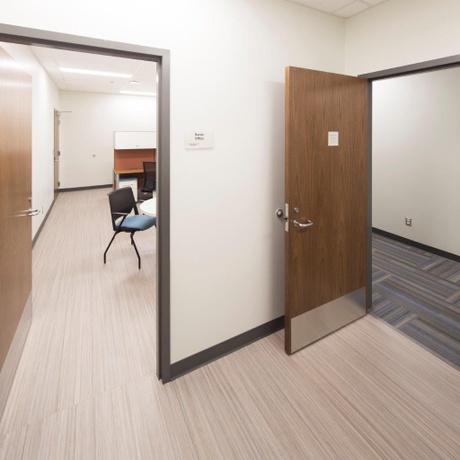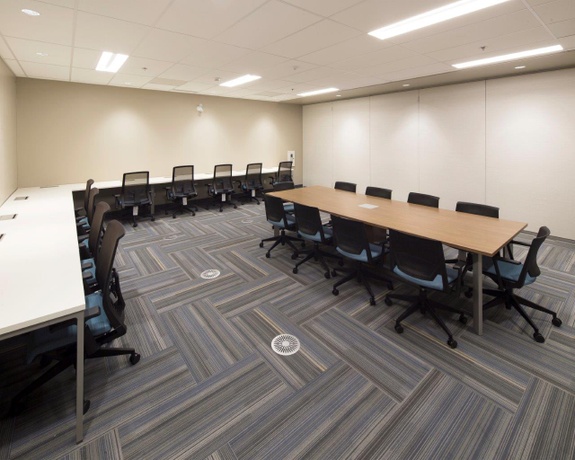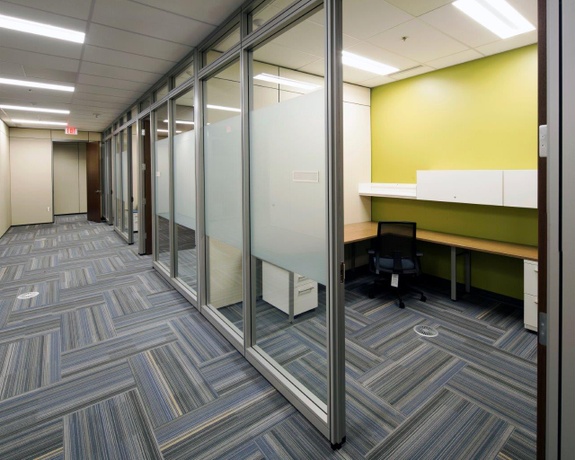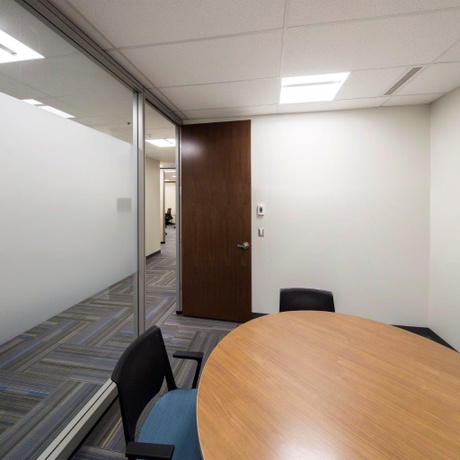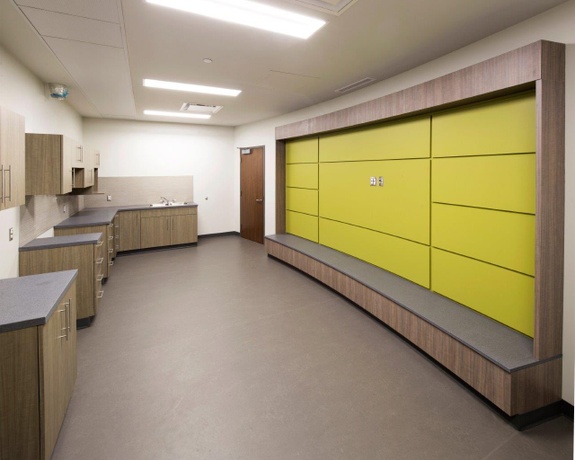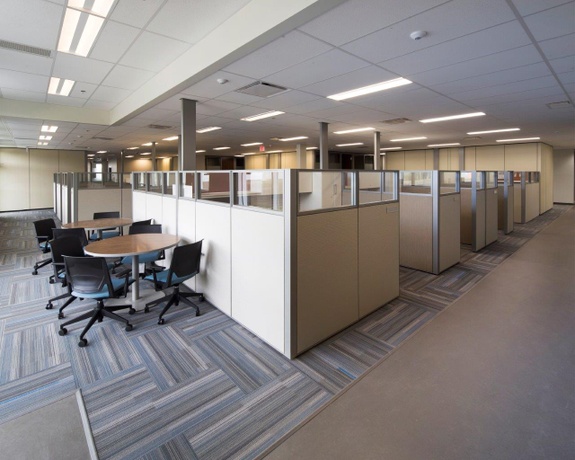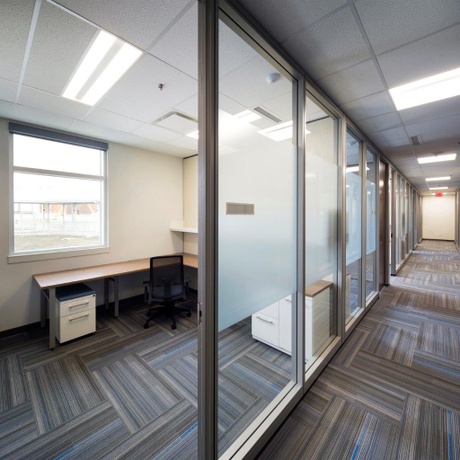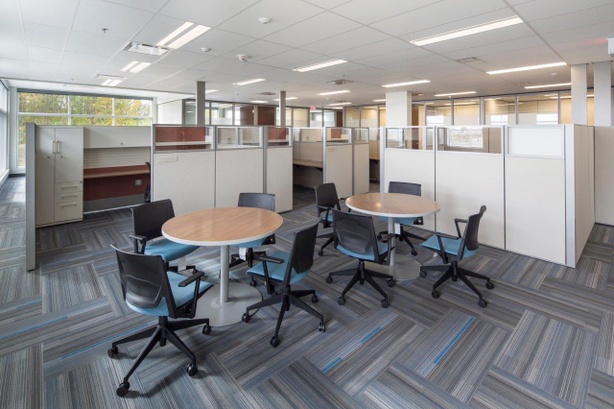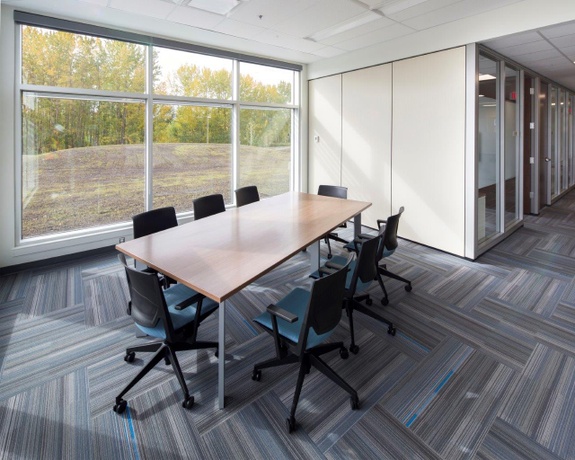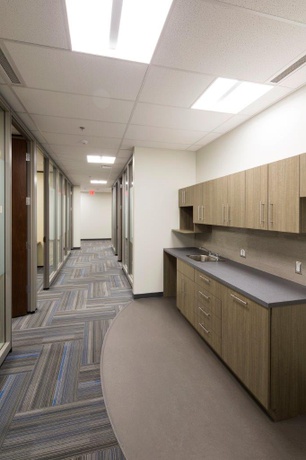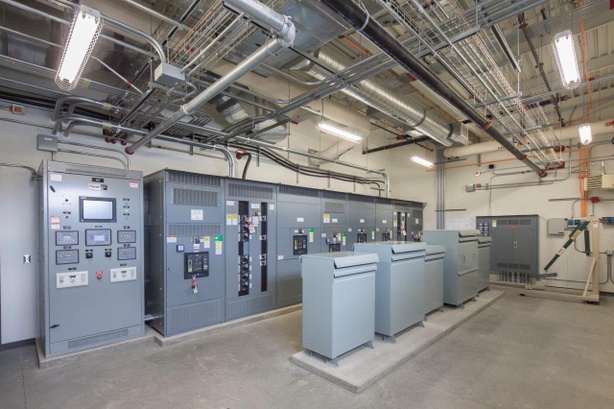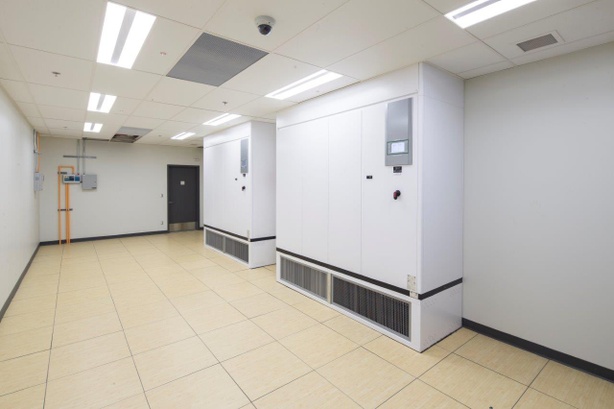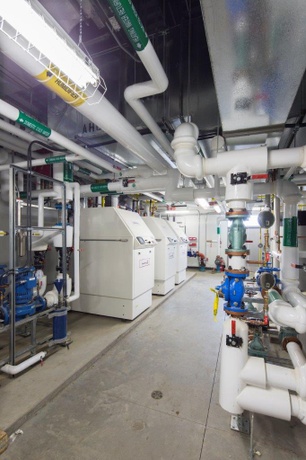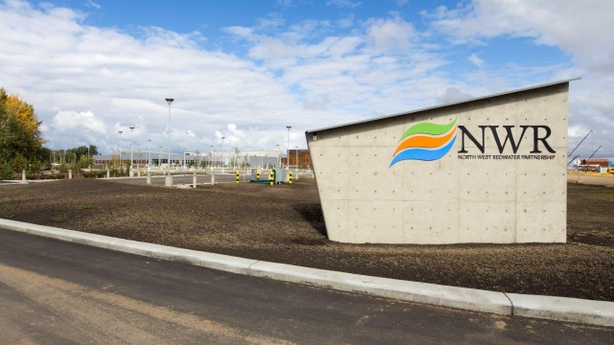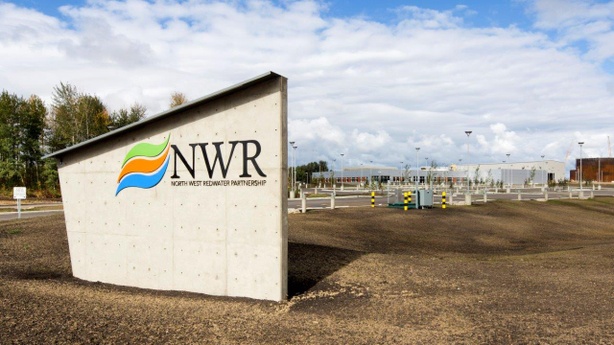 Summary
The Control Administration Building (CAB) at the North West Redwater Partnership Sturgeon Refinery is a one-storey 6000 m2 facility with two main functions: to control of the overall operations of the plant and to house the administrative staff. The building operates 24 hours a day, year round. The CAB was designed to be a barrier-free facility and to provide an inviting, healthy and functional work environment to attract and retain employees. With its prominent location on site, the Control Administration Building plays a focal point to visually represent a holistic approach for a greener industrial plant. The project prioritized a functional, practical, and effective layout for the CAB, with sufficient daylight, and sought to strike the right balance between energy efficiency and ventilation. These factors, fresh air, optimal space conditioning and natural light all create a healthy work environment to enhance the well being of the workforce. The project also wanted to showcase quality finishes and workmanship, particularly in publicly accessed spaces.
Green Building Project Highlights
Extensive vegetated open areas
Low-impact native and adaptive landscape to save water and manage rain water
Hot Water Recirculation (HWR) for water and energy savings
Measurement and Verification to quantify and analyze energy savings, with advanced troubleshooting
Under Floor Air Distribution for efficiencies in air delivery, layout, and versatility
Extensive use of Forest Stewardship Council certified wood
Low voltage lighting controls, occupancy sensors and daylight harvesting
Sustainable Sites
The project maximized open vegetated space on site. An entire 41% of the project site is open space, both for occupants to enjoy and to support rainwater infiltration on site, as well as mitigate potential heat islands created by excessive paving and hardscaping.
Rainwater management on site started with a drainage design plan to coordinate overall drainage on site. Working with the civil engineers, the team developed a master drainage plan to coordinate with the overall drainage design on the campus.
On site drainage is directed to a series of small dry ponds and transported to a small lift station at the south end of the site via a simple storm pipe system. Careful landscape grading ensures any surplus rainwater coming off the buildings and site is directed towards these dry ponds. Site grading also ensures any excess runoff is directed away from the buildings and a stream that runs seasonally on site.
On top of the building is an SBS roof, which was specified to be light coloured. The roof's high albedo properties abate solar heat gain that can lead to heat island effect, while also protecting the roof from extreme and fluctuating temperatures for longevity, while transferring less heat to the building, thereby reducing energy use for air conditioning.
At night, the project site and building's lighting systems have been designed to minimize light trespass from the building site in order to protect dark skies, and improve nighttime visibility for occupants through glare control.
Water Efficiency
The Central Administration Building has targeted water savings as well as energy savings in building and site operations. To save water, low-flow fixtures were specified, which are modelled to reduce potable water use inside the building by 41% compared to a modelled baseline.
Outside the building, the landscape design leans toward a rehabilitation and naturalization approach to complement existing riparian areas adjacent to the site. Locally grown native plant materials and native cultivars dominate the planting design. Manicured turf areas were deliberately avoided in favour of these native grasses and forbs to reduce the need for landscape maintenance as well as eliminating any need for site irrigation apart from annual rainfall. Not only does this approach eliminate the expense of the installation and maintenance of an irrigation system, but it also creates substantial water savings.
Energy and Atmosphere
Building Orientation
The project sought for the building orientation and footprint design to have a positive impact on the workspaces as well as the building's energy performance.
The control room environment was placed in the northeast corner of the site. It was constructed as a windowless and solid first buffer from the blast wave. The office administration environment was subsequently placed south (west) of the central complex to allow for window openings and day lighting. Narrow floor plates were oriented along the East West axis to allow optimum use of daylight for energy efficiency and a better indoor environment for occupants.
When laying out the room functions, the design team looked for opportunities to "buffer", that is locate areas, such as fire truck storage, with lower ambient temperature needs on the exterior of the building to "buffer" for indoor areas requiring more thermal control. The team specified and detailed well-insulated wall and roof assemblies while looking for ways to address or minimize thermal bridging. High performance windows were also specified: double-glazed, argon filled with low-e coating.
Energy
The building is heated with high efficiency natural gas condensing hot water boilers, with standby variable flow heating pumps providing circulation of the heating water for the building terminal heating units.
Hot Water Recirculation (HWR) is an innovative way that the Control Administration Building has captured heat energy savings. In typical plumbing, hot water is pumped from tank to pipe to tap. The remaining water in the pipes cools, resulting in a waste of heat. Constant circulation of this water harnesses this heat energy while ensuring no water is wasted rather than waiting for water to heat up.
Under Floor Air Distribution
The control room is fitted with an under floor air distribution system (UFAD), where the area below the floor plays double duty as an air plenum. This type of ventilation system delivers air more efficiently and provides the project with a number of additional benefits around versatility, accessibility for easy set up and adjustments which efficiently shares the under floor area with cable networks. This simplifies architectural layouts and can even reduce first costs since the plenum is not solely an HVAC expense.
Measurement and Verification
The project wanted to quantify and analyze the energy savings delivered by each Energy Conservation Measure (ECM) implemented. Toward this end, a Measurement and Verification plan was put in place to demonstrate just how much energy an energy saving method saved. Submeters were installed to isolate and track energy use by system type, with actual trend log data used in a model one year post-occupancy to find discrepancies between predicted and actual energy use.
The system submeters are connected to the building's Digital Metering System (DMS). The use of a DMS provides additional advantages for projects in their coordination of systems, tracking and monitoring loads, trend information and for efficiencies in diagnostics and energy reporting.
Commissioning
Staff for the Control and Administration Building has been trained by the commissioning agent on how to operate and maintain the installed equipment, which was also tested and balanced at building start up as part of the commissioning process to ensure proper calibration and function.
Lighting
Interior lighting in the office areas and control room are LED recessed and LED wall mounted direct and indirect lighting for optimal efficiencies. Meeting rooms have suspended LED direct and indirect lighting with perimeter recessed LED pot lights. Digital lighting controls are provided for the building, which monitor occupancy, harvest daylight and provide dimming in the control room and other rooms where required. All exterior lighting are LED and controlled by lighting sensors and a global timer, which is programmed to adjust to local timing of sunrise and sunset for the highest efficiency in lighting control.
Materials and Resources
The Central Administration Building was designed with longevity and durability in mind. It is classified as a long-life building, with a design service life of 50 years.
To meet standards in durable building, a quality management plan was laid out with quality assurance tasks listed for each stage in the building life cycle, from the start of design all the way to a handover to operations, with maintenance recommendations included for building operators to ensure the building assembly functions as designed.
The Central Administration Building and its design team has shown its support of sustainable forestry by purchasing Forest Stewardship Council's certified wood. Half the value of all of the wood in the building is FSC certified, including all of the millwork and most of the project's plywood. FSC is the only wood product certification that protects rare and endangered forests and wildlife, as well as the rights of aboriginal peoples, and community and worker's rights.
The project utilized and tracked the value of materials with high recycled content, with steel, concrete and carpet tile delivering a large impact on the project's recycled content. Also prioritized by the project was utilizing building products extracted and manufactured within the local region, such as concrete, rebar, asphalt, insulation and some roofing components.
Indoor Air Quality
Providing healthy indoor environments combined with individual controllable systems and access to daylight has a major impact on the satisfaction and health of the end users of a space. By limiting harmful pollutants and paying attention to the micro climate of the building, staff retention and satisfaction can ultimately increase productivity and the bottom line.
Ventilation
The roof top air-handling units use an air scrubber to provide ventilation, cooling and humidification. Occupancy sensors were installed in the building to adjust air delivery to spaces to optimize the ventilation system and save energy. The building's administration areas are ventilated with a 100% outdoor air system with variable volume supply and return air fans. The benefits of variable volume systems are that they can provide more precise temperature control over constant volume. They can also reduce compressor wear, lower fan energy consumption and less noise.
Enhanced Ventilation
In the interest of optimizing the delivery of fresh air to occupants in an energy efficient manner, the project is monitoring the outdoor airflow carbon dioxide in high occupancy areas with monitors that signals when fresh air is needed. This is an on-demand strategy, which allows projects to meet high ventilation rates as per ASHRAE 62.1-2004 without the increase of cost of conditioning large amounts of outdoor air. The on-demand ventilation can also be valuable when large groups are meeting. Effects of high CO2 levels on occupants include sluggishness and impaired decision-making performance. Replenishing the air quality before occupants feel the effects is a key benefit to enhanced ventilation on indoor air quality and occupant health and comfort.
Sources:
Riddell Kurczaba Architecture Engineering Interior Design Ltd., MMM Group Ltd., FSC