UBC Renew Biological Sciences Complex
Certifications & Awards
LEED Canada for New Construction and Major Renovations (registered)
Project Team
Sustainability

: Recollective

Mechanical

: MCW

Electrical

: MCW

Envelope

: RJC

Structural

: RJC

Geotechnical

: Trow

Landscape

: PFS

Commissioning

: Western Mechanical

Architect

: Acton Ostry
Green Building Audio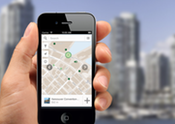 Targeting LEED Green Education Credit?
Our audio tours qualify.
Get one today!
style="font-size: 12px;">
Interview with Mike Champion - Project Manager
Summary
The project consists of renovation and upgrades to two wings of the Biological Sciences complex at UBC Point Grey campus, resulting in increased functionality, improvements in energy and water efficiency and some landscape work replacing existing planting with adaptive species for improved stormwater managment.  Renovation rather than demolition and building new was specifically chosen to reduce environmental impact. 
The project is located in the heart of the UBC Point Grey campus at the western edge of Vancouver.
Two wings of the Biological Sciences Complex that house departments of Zoology and Botany have been upgraded. The work was geared to meeting deferred maintenance and future academic and research needs, optimizing space and determining the most advantageous life cycle costs while meeting service objectives, current codes and technical standards. Significant improvements in energy efficiency have been achieved through upgrades to mechanical systems, lighting and fenestration.
The work consists of upgrades to the South Wing originally constructed in 1957, and the West Wing constructed in 1970. Together, these buildings house 12,862 m² of research labs, classrooms, teaching labs, computer labs, academic and administrative offices, student support services, imaging and aquatic animal facilities.  The majority of the structure and shell is maintained, with upgrades for improved thermal performance. In addition to the extensive improvements to mechanical and electrical systems, the scope of the project included upgrades to functional areas relevant to the program of the space.
In order to reduce the environmental and financial impact of its building program, UBC has chosen to reuse buildings for a number of projects, rather than demolish and build new. This project is one of them: LCA analysis has demonstrated that the environmental impact of renovating rather than building new reduced the environmental impact of the project by half.
In addition to the interior and envelope upgrades, work outside the building has been done to replace vegetation with adaptive and native species and provide stormwater management. A temporary irrigation system will be decommissioned after a two year establishment period.
The project is targeting LEED Gold certification.  It is under review with the Canada Green Building Council.